Potentilla hippiana Lehm.
A plant of open slopes at higher elevations. Similar to Potentilla pulcherrima, from which it is apparently distinguished by having pinnately rather than palmately compound leaves.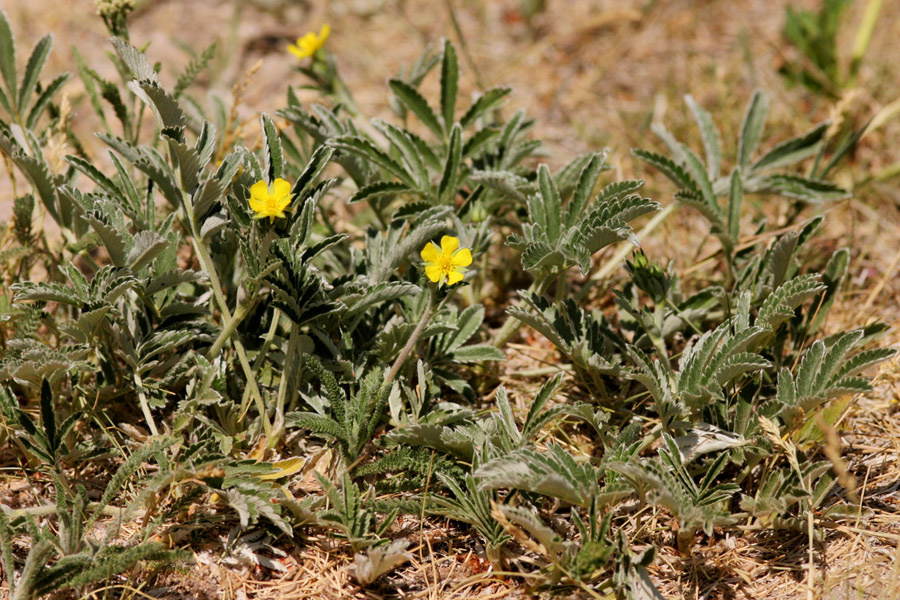 Plant habit above Bluff Springs in the Sacramento Mountains, Otero County, New Mexico, 4 Jul 2005.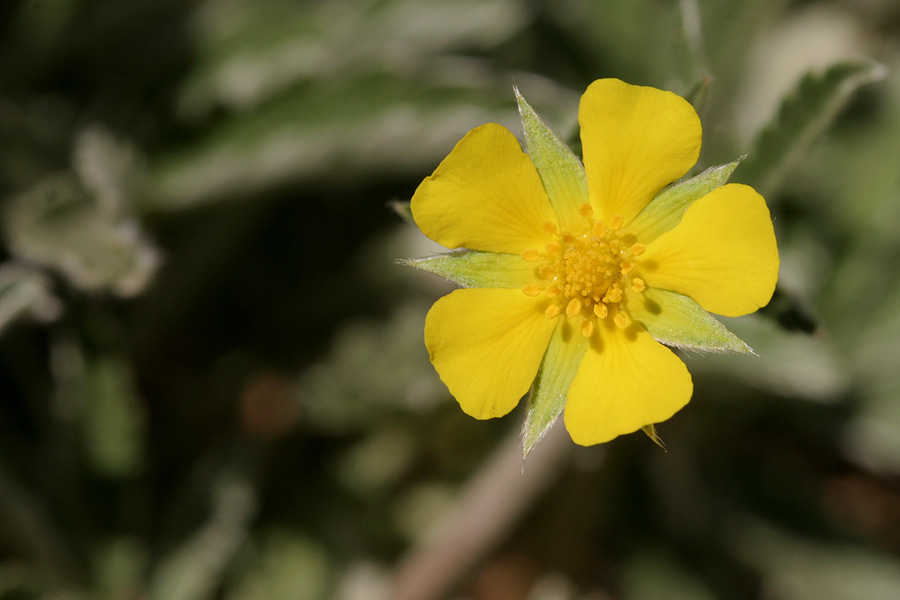 A flower above Bluff Springs, 4 Jul 2005.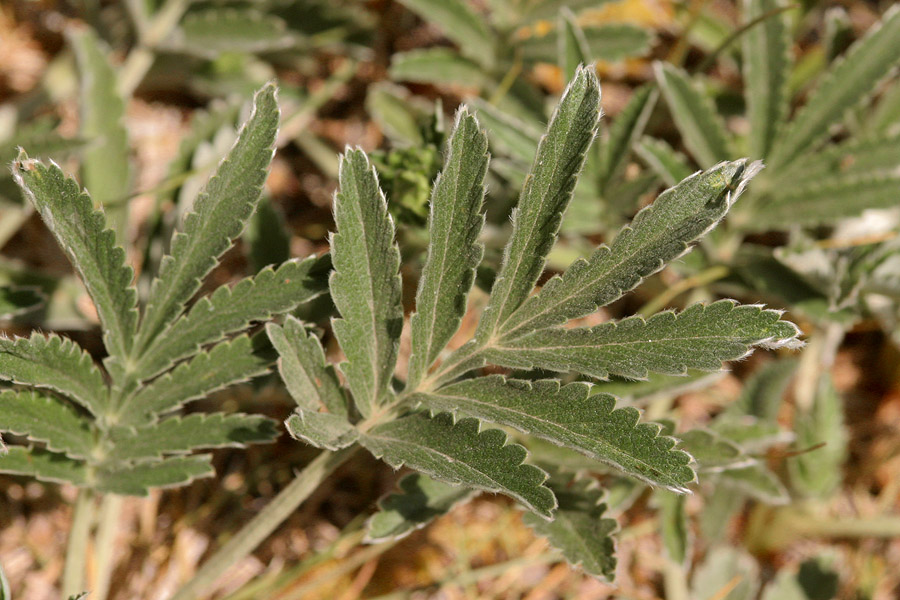 A leaf above Bluff Springs, 4 Jul 2005.

Go back to:
SW Plants
The main index