Rhus trilobata
A common shrub and low to middle elevations throughout New Mexico and much of the west. It also forms pedestals at White Sands. Compared to Rhus microphylla, the leaves are larger, with fewer leaflets and an unwinged rachis.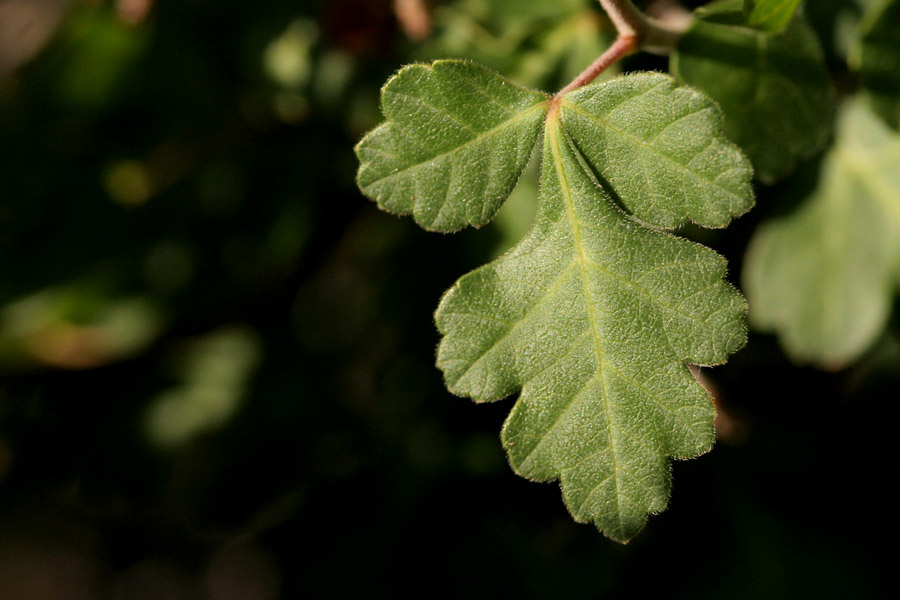 A leaf in lower Bar Canyon, Organ Mountains, Doña Ana County, New Mexico, 28 Jul 2005.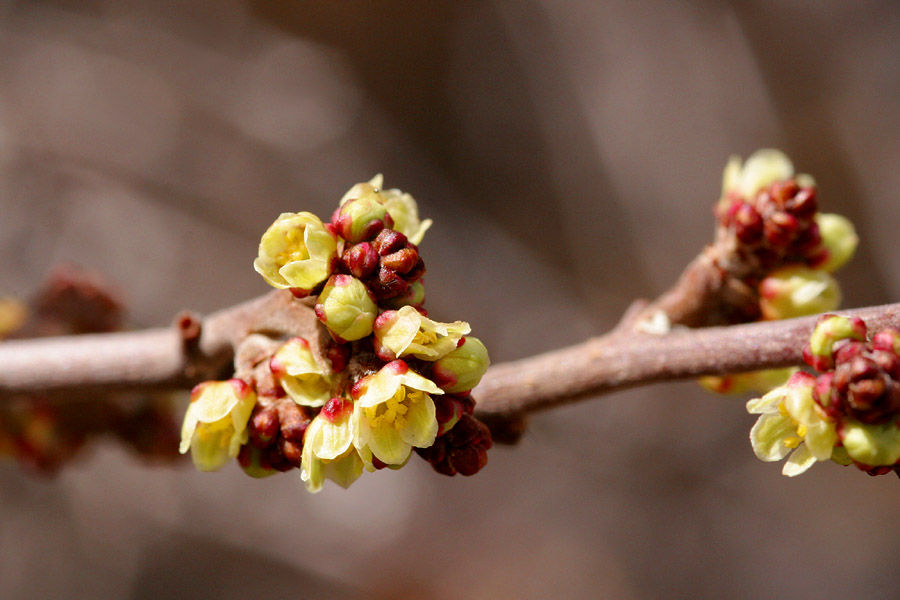 Flowers on the Pine Tree Trail at Aguirre Springs, northeastern Organ Mountains, 26 Mar 2006.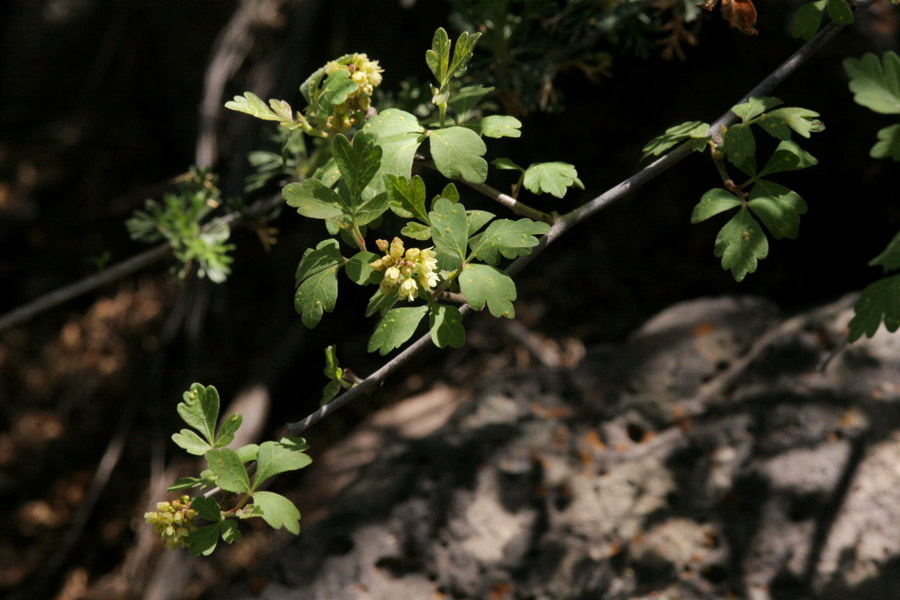 A flowering branch on the east bank of the Rio Grande below Cebolla Mesa, Taos County, New Mexico, 10 May 2007.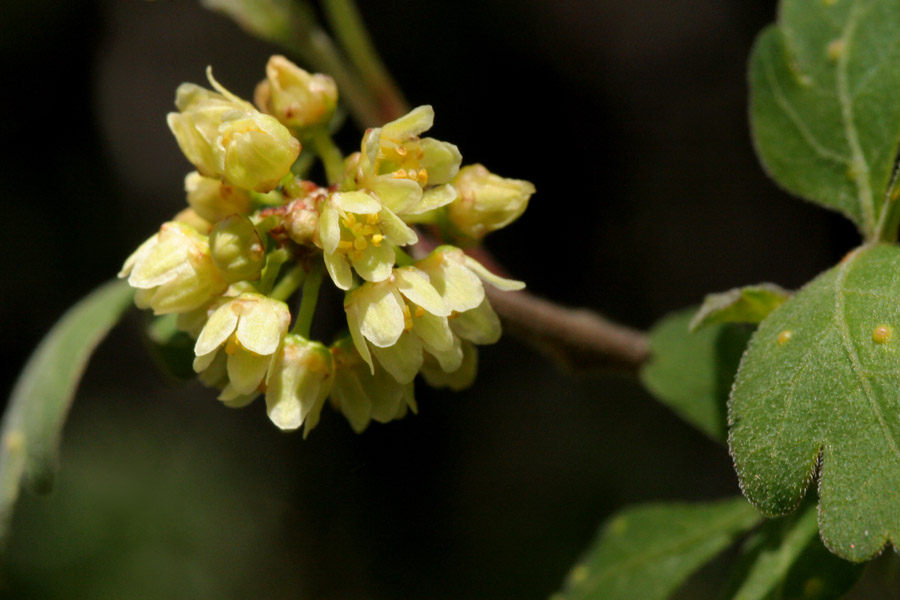 Flowers, east bank of the Rio Grande, 10 May 2007.

Go back to:
SW Plants
The main index