Salvia vinacea Woot. & Standl.
A purple-flowered shrub found in the U.S. in southern New Mexico & western Texas, and presumably south into Mexico. This species is often included as a synonym of Salvia pinguifolia, however it differs in a number of respects. The flowers and calices are larger, purple nearing magenta (rather than blue), and the leaves are much less pubescent, not greyish underneath and greyish along the veins adaxially as in Salvia pinguifolia. It is not clear from a brief examination of herbarium specimens that these characters are truly distinct between the two, rather than extremes of a continuum, but they are different enough that I'm willing to consider them separate species at least pending a proper evaluation of their taxonomy, which so far as I can tell has not been done. I suspect they at least warrant infraspecific recognition.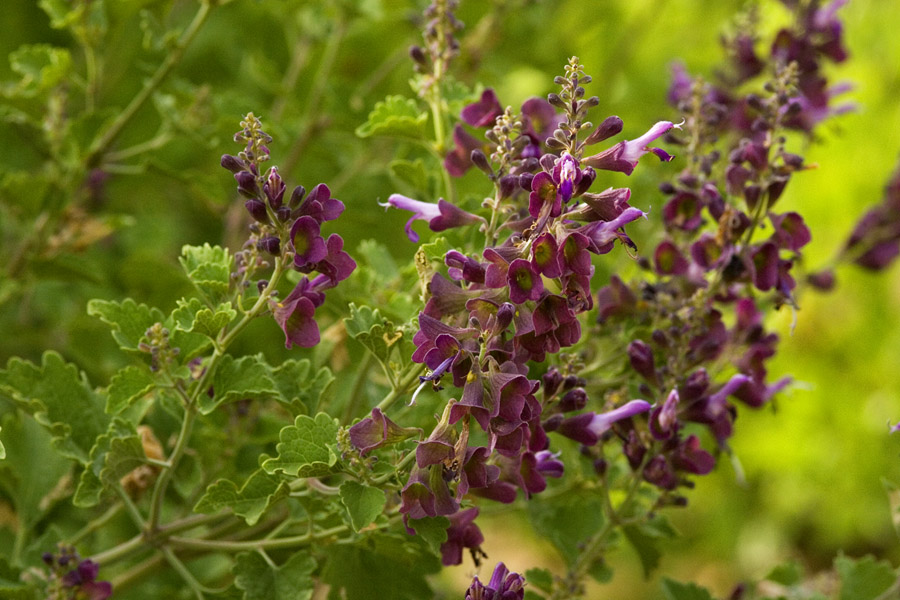 Inflorescences in Box Canyon, southwestern Florida Mountains, Luna County, New Mexico, 25 Aug 2008.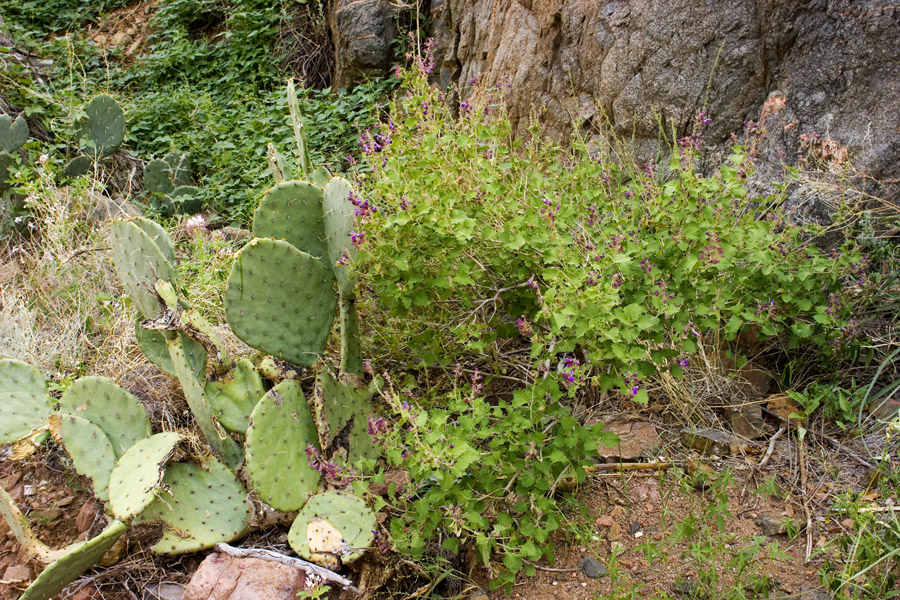 Plant habit in Box Canyon, Florida Mountains, 25 Aug 2008.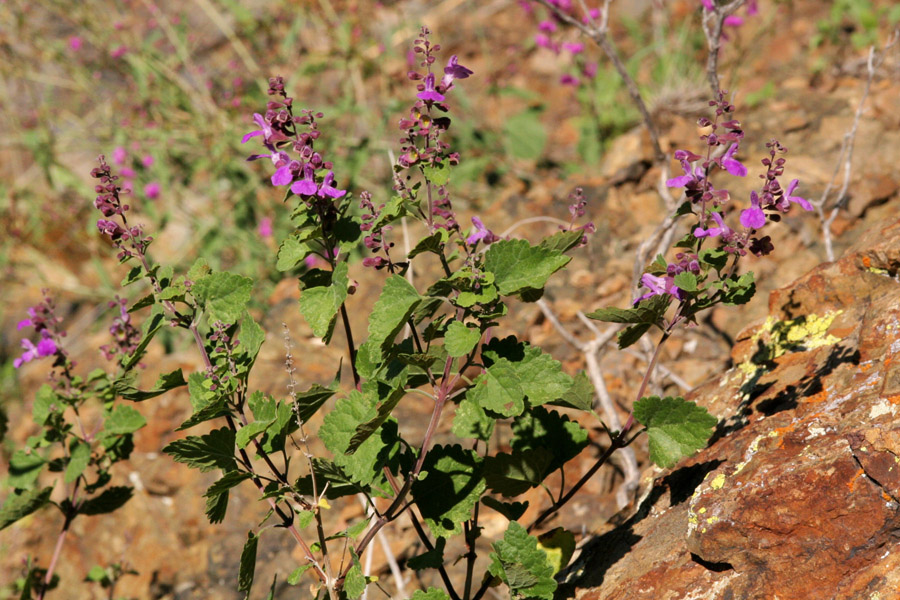 Inflorescences near Cottonwood Spring, west side of the Franklin Mountains, El Paso County, Texas, 15 Sep 2006.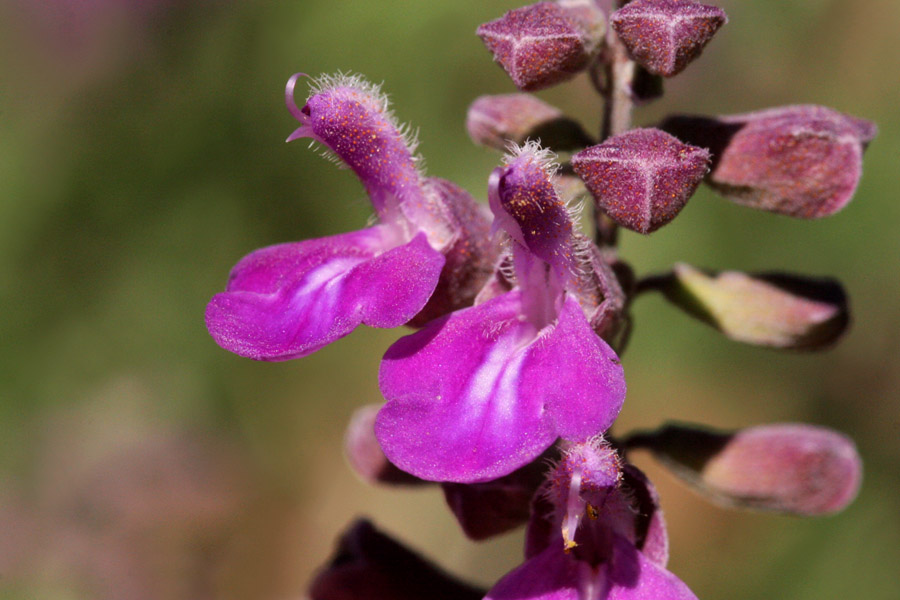 Flowers near Cottonwood Spring, Franklin Mountains, 15 Sep 2006.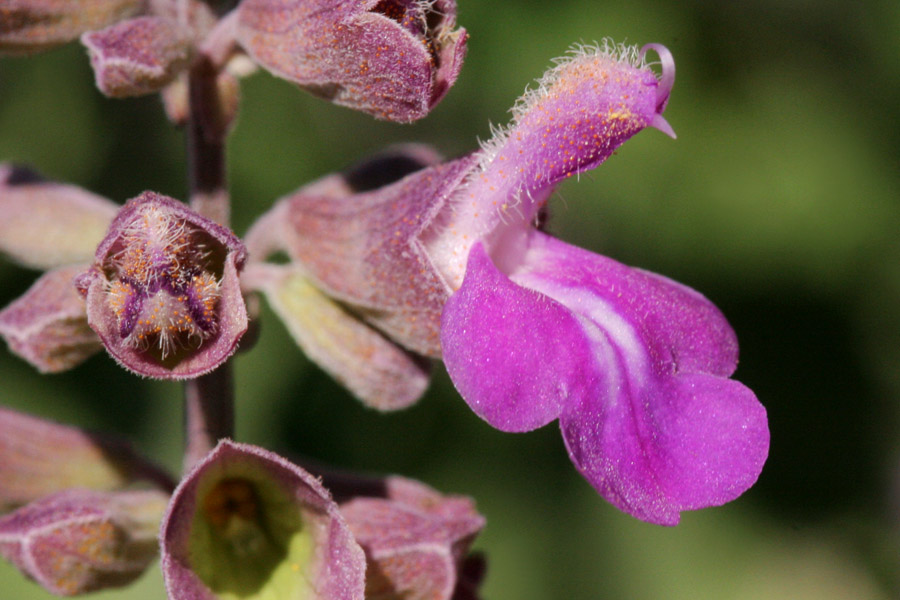 Another flower near Cottonwood Spring, Franklin Mountains, 15 Sep 2006.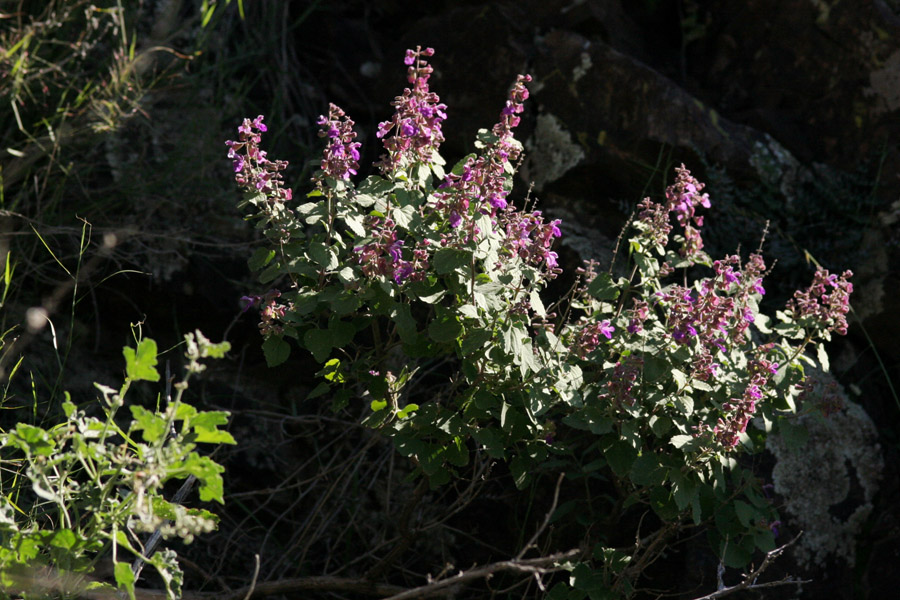 Plant habit near Cottonwood Spring, Franklin Mountains, 15 Sep 2006.

Go back to:
SW Plants
The main index