Sphaeralcea hastulata A.Gray
A common species found in Arizona, New Mexico, and western Texas. Looks like a Sphaeralcea. Thanks to D. Ferguson for identification.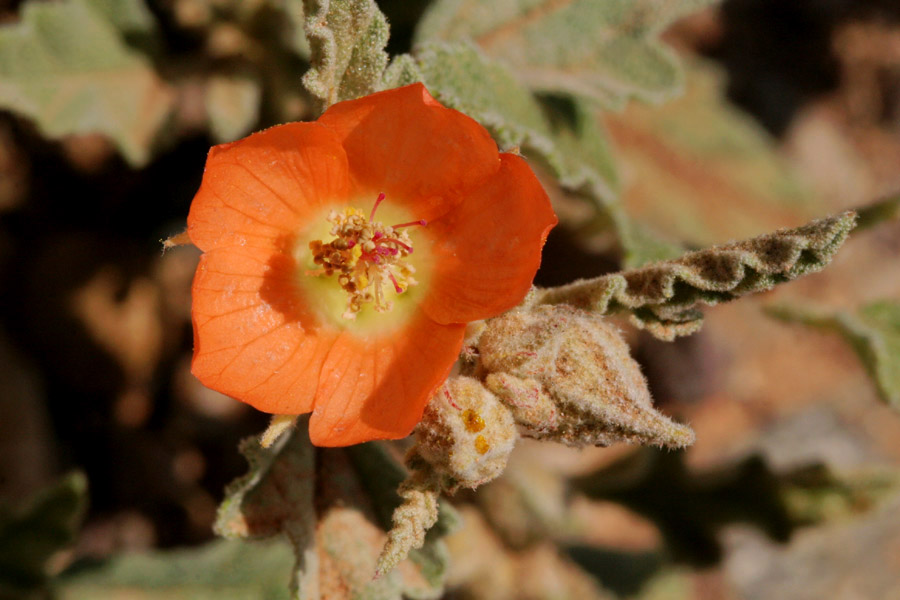 A flower on NM Highway 152 between Interstate 25 and Hillsboro, Sierra County, New Mexico, 4 Jun 2006.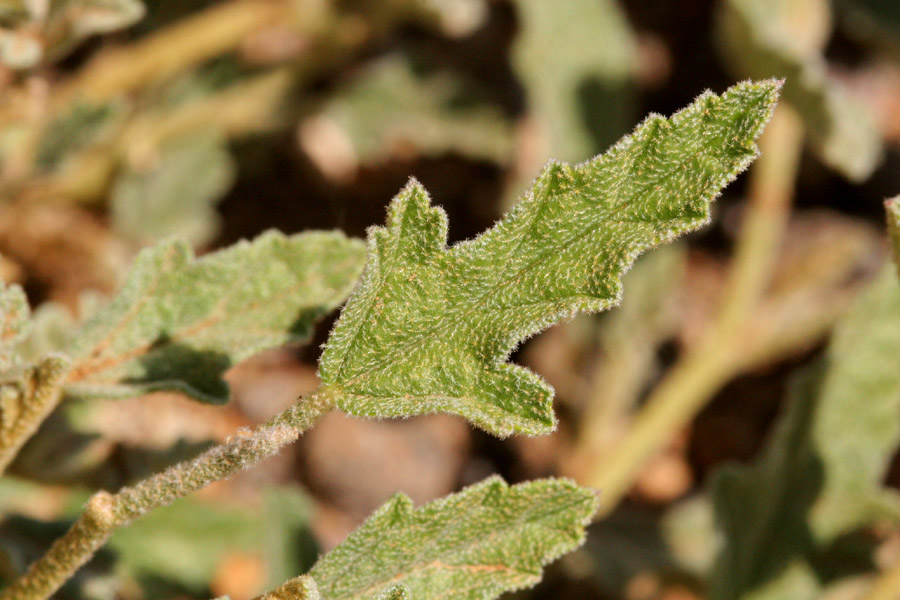 A cauline leaf on NM Highway 152, 4 Jun 2006.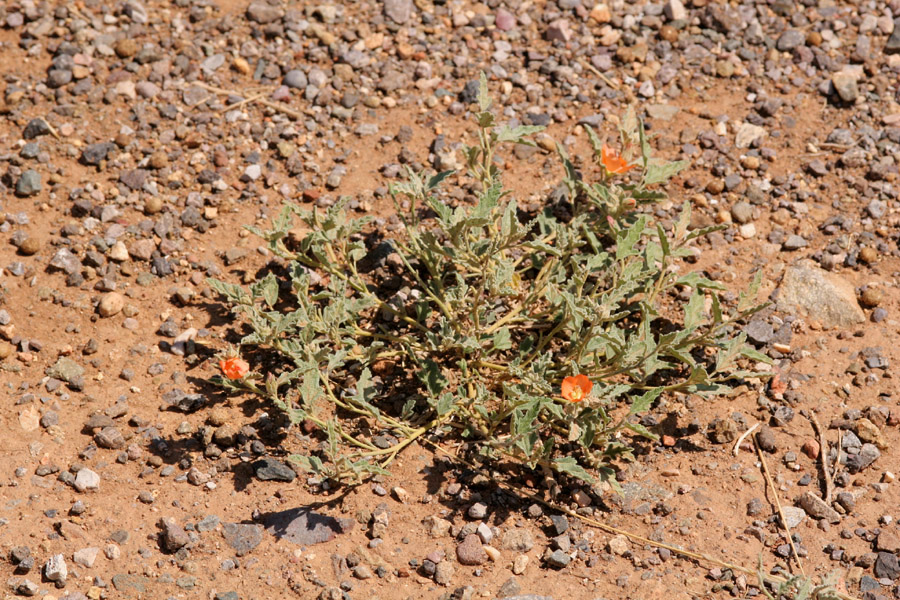 Plant habit on NM Highway 152, 4 Jun 2006.

Go back to:
SW Plants
The main index