Symphoricarpos longiflorus
A shrub of rocky canyons & washes, in drier habitats than most other Symphoricarpos, found within an area from western Texas to southeastern Oregon & then south along the eastern edge of California.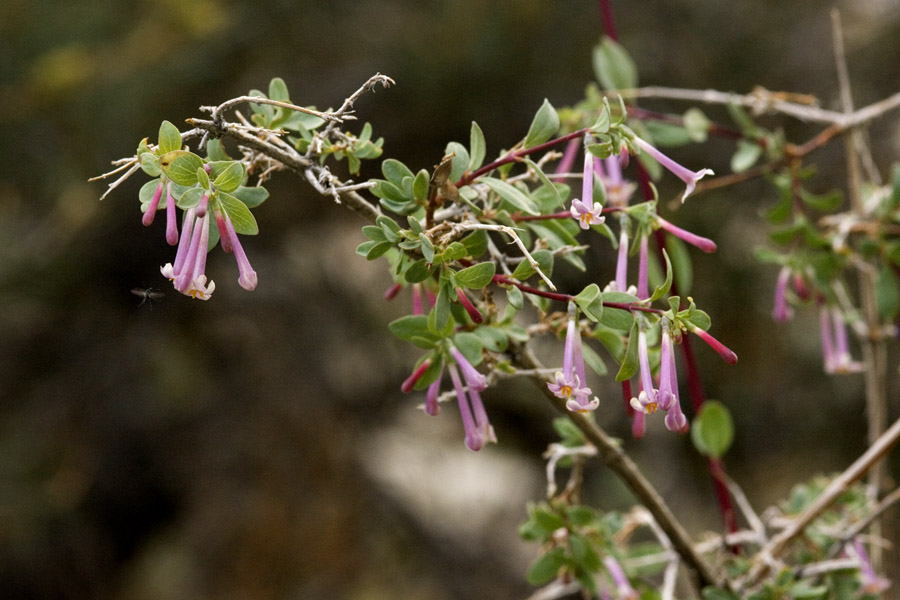 A flowering branch in the canyon above Last Chance Spring in the Last Chance Range, California, 19 May 2009.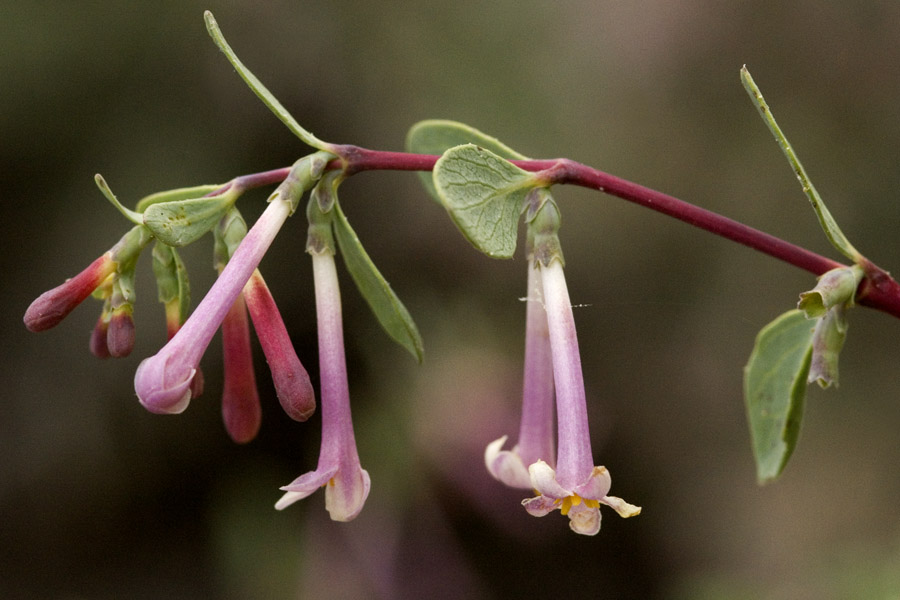 Closer view of flowers above Last Chance Spring, 19 May 2009.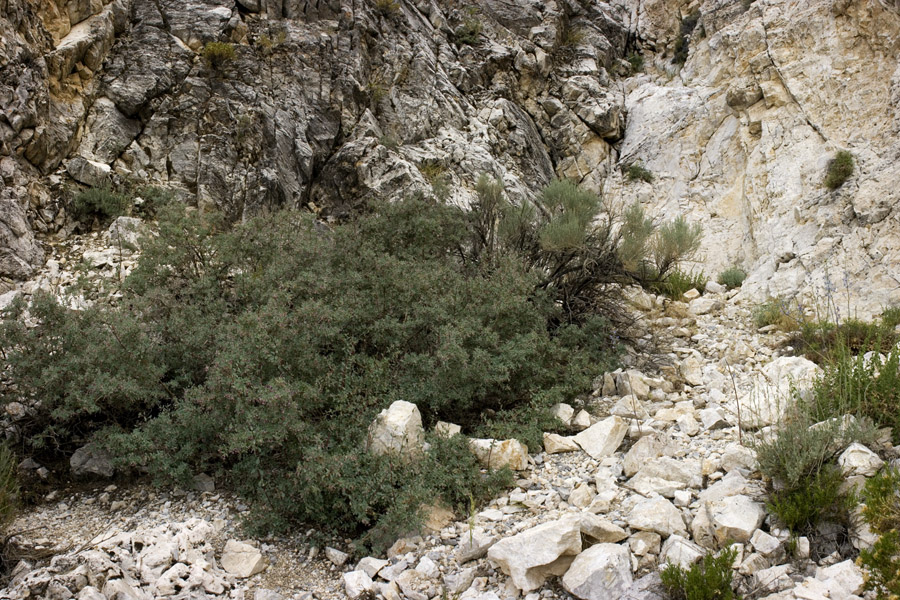 Plant habit in the canyon above Last Chance Spring, 19 May 2009.

Go back to:
SW Plants
The main index