Symphoricarpos rotundifolius A.Gray
A common shrub at higher elevations. Several species were formerly distinguished from it on the basis of pubescence characters, but has since been sunk.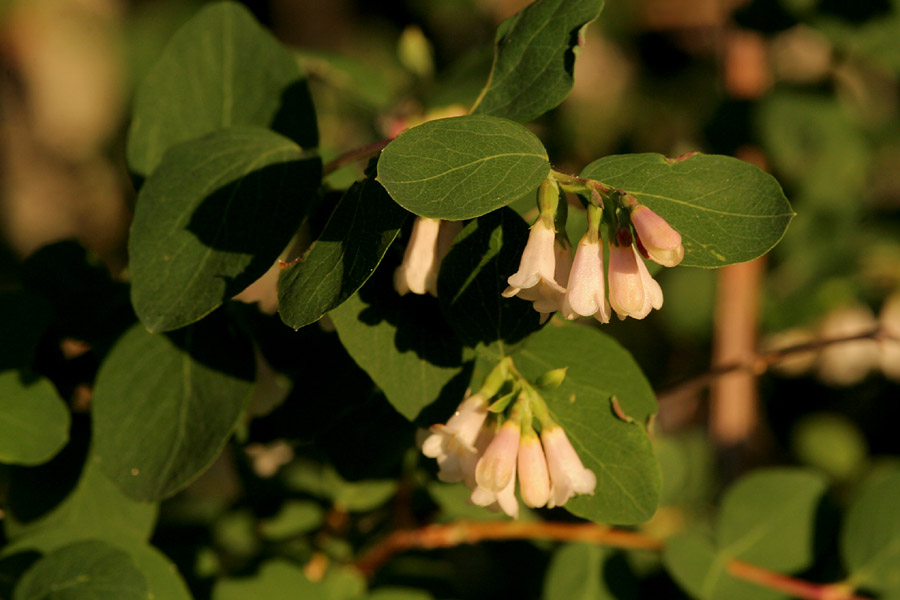 Inflorescences in the La Sal Mountains near Mason Spring, Grand County, Utah, 17 Jun 2006.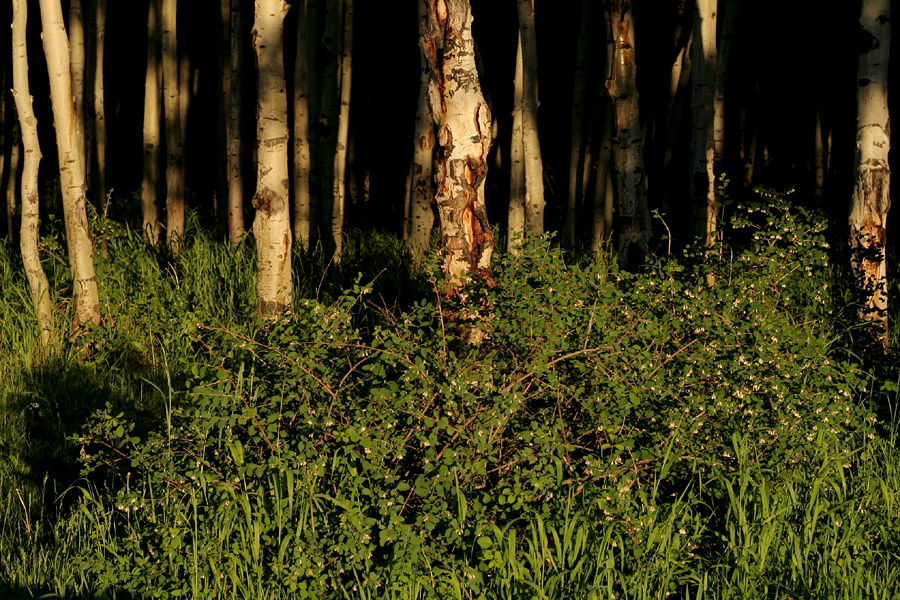 Plant habit at sunset in the La Sals, 17 Jun 2006.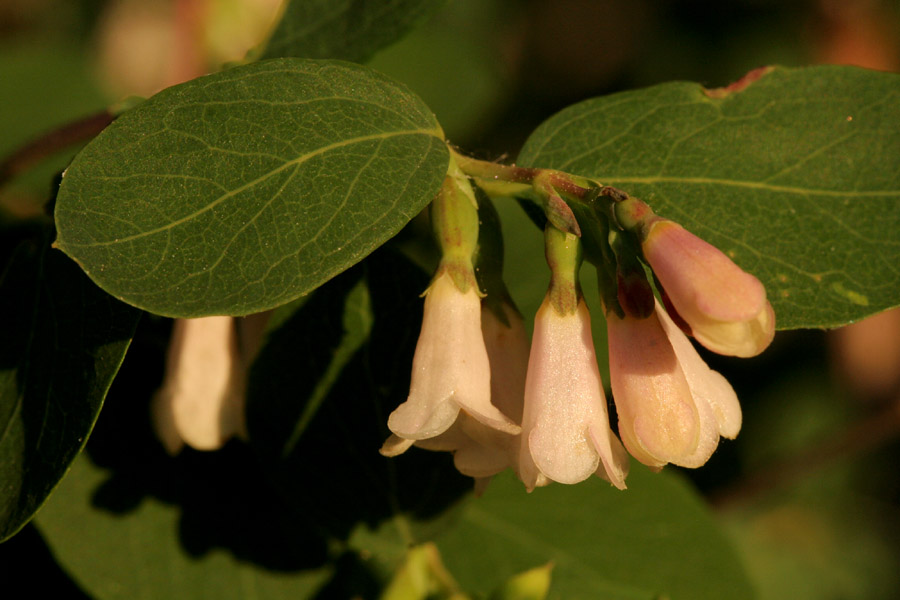 Flowers in the La Sal Mts., 17 Jun 2006.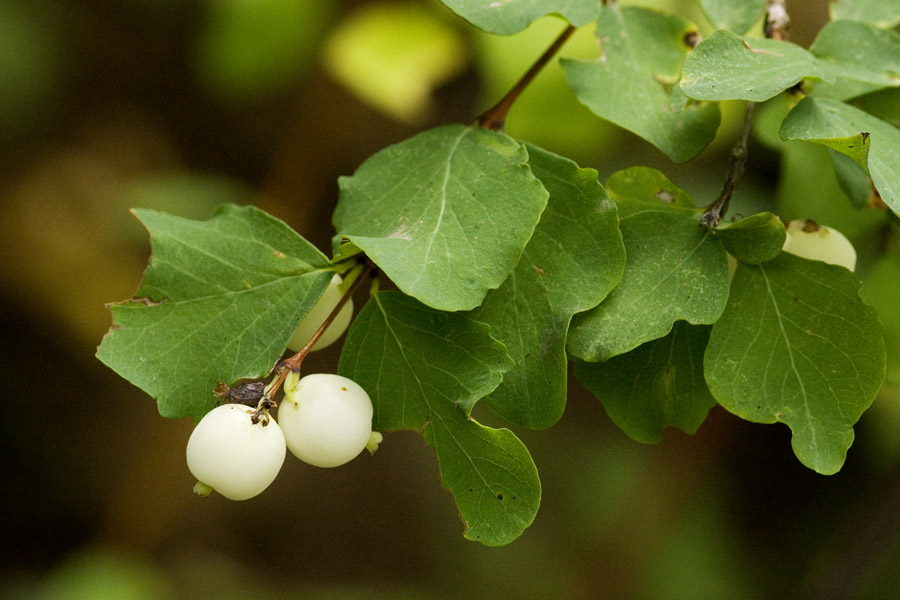 Fruits on Signal Peak Road, Pinos Altos Range, Grant County, New Mexico, 30 Aug 2009.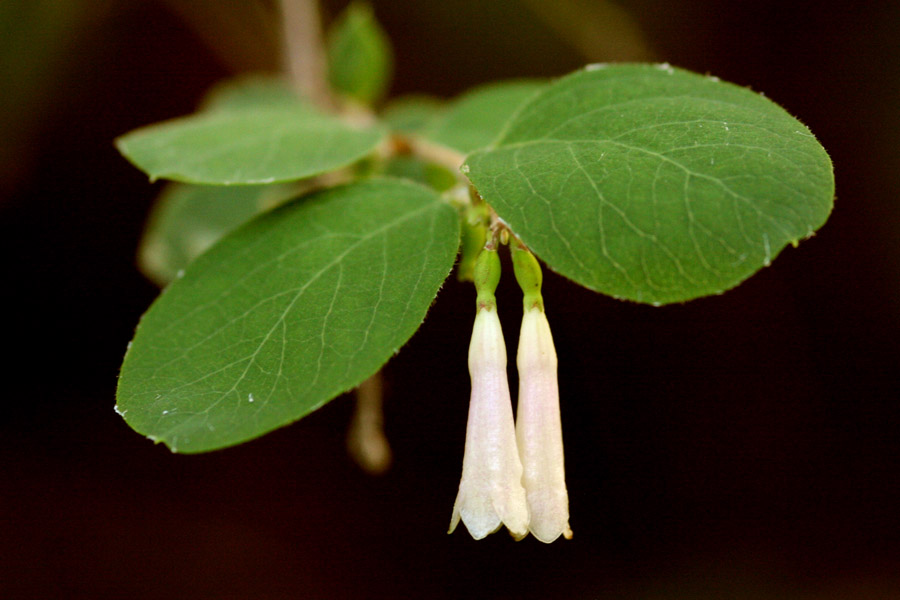 Flowers on the upper part of the Pine Tree Trail at Aguirre Springs, northeastern Organ Mountains, Doña Ana County, New Mexico, 20 Aug 2006.

Go back to:
SW Plants
The main index