Triticum aestivum L.
The "summer wheat" of agriculture, which occasionally escapes cultivation.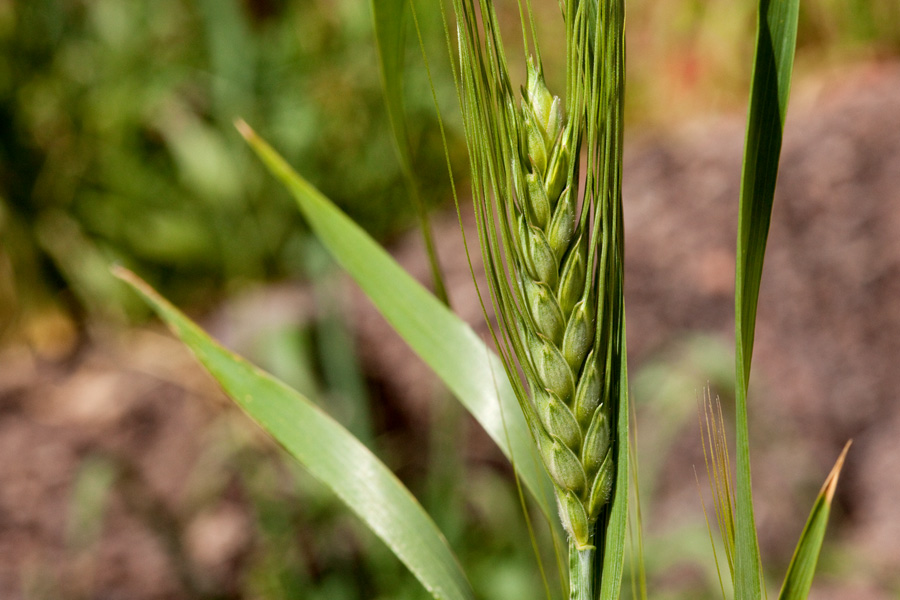 An inflorescence along NM Hwy. 152 just east of Emory Pass in the Black Range, Grant County, New Mexico, 15 Oct 2013. This species was seeded into burned areas of the Black Range following the Silver Fire of June 2013, along with Hordeum vulgare. Along NM Hwy. 152 in this area, seeded grasses appear to be ca. 95% Hordeum vulgare and 5% Triticum aestivum.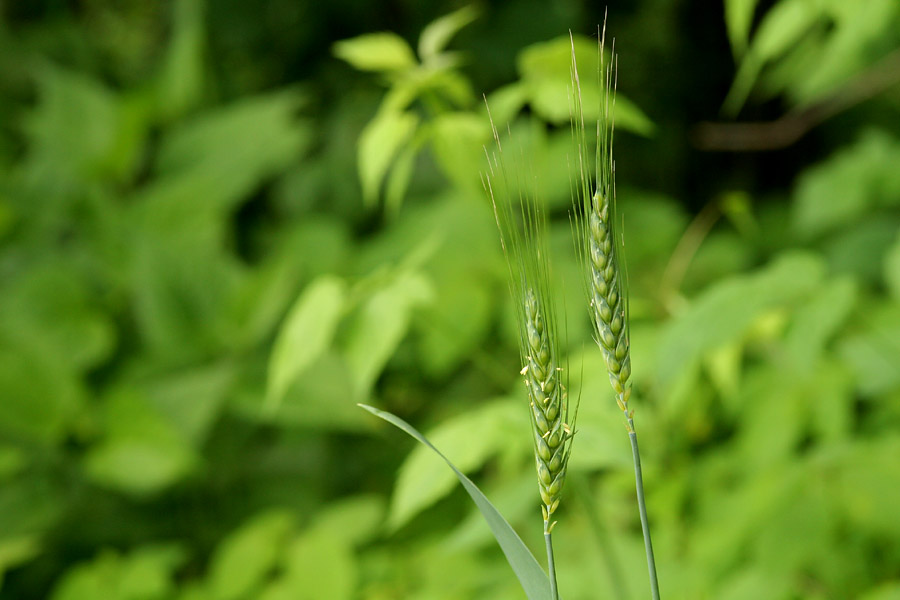 Inflorescences at McCormick's Creek State Park, Owen County, Indiana, 19 May 2006.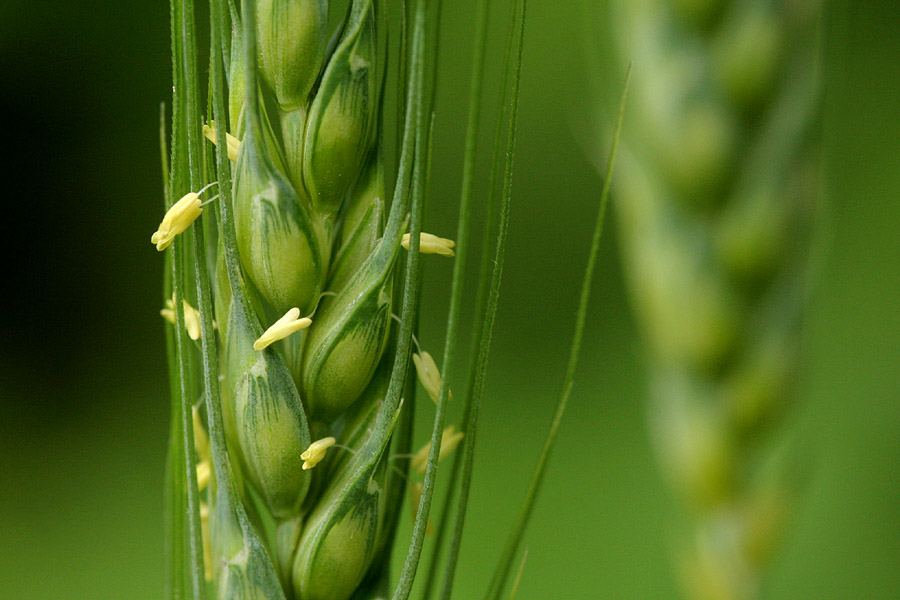 Closer view of spikelets at McCormick's Creek, 19 May 2006.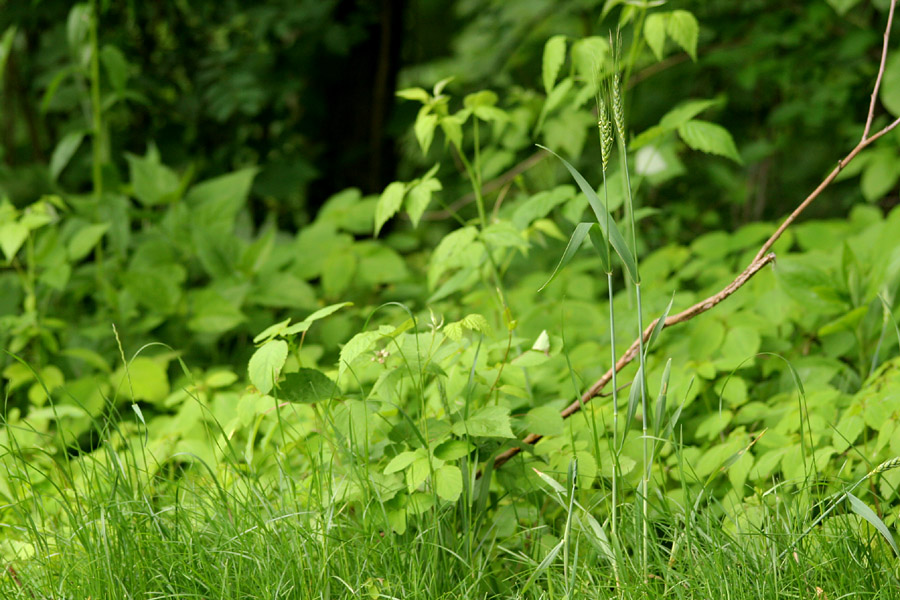 Plant habit at McCormick's Creek, 19 May 2006.

Go back to:
SW Plants
The main index